EASTER BREAKFAST
9:00 – 9:45 AM
Join us before the service for coffee, tea, pancakes and more to kick off Easter with friends & family!
EASTER SERVICE
10:00 – 11:45 AM
We'll celebrate together through music, prayer & a message about the greatest story ever told.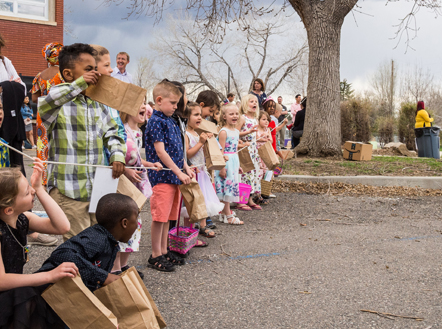 EASTER EGG HUNT
12:15 – 12:45 PM
After service, we'll host an egg hunt  for kids ages 2 – 8th grade. Feel free to bring your own basket!